I hope you all had a great weekend! It felt like summer around here, and it was amazing. We went for a long breezy walk to the farmers market, sat out on patios and drank wine, then sat out on (more) patios and ate dinner. It felt absolutely incredible to bask in the sun and feel the warm fresh air, especially because it was snowing here just a few weeks ago.
To celebrate all of these summery feelings, I made this strawberry tart from the Sweet Laurel cookbook by Laurel Gallucci & Claire Thomas – you might know Claire from her blog & YouTube channel The Kitchy Kitchen. This tart is so light and delicious, I know it'll be on repeat all summer long.
What I love about this recipe is that, assuming you get 2 good cans of coconut milk (which I did – see notes below), this is SO darn simple to make. It's paleo, grain-free, and dairy-free, but there are no complicated ingredients, just simple, wholesome ones.
The crust is a combination of almond flour, salt, coconut oil, maple syrup, and an egg. It comes together beautifully and is easy to press out into the tart pan.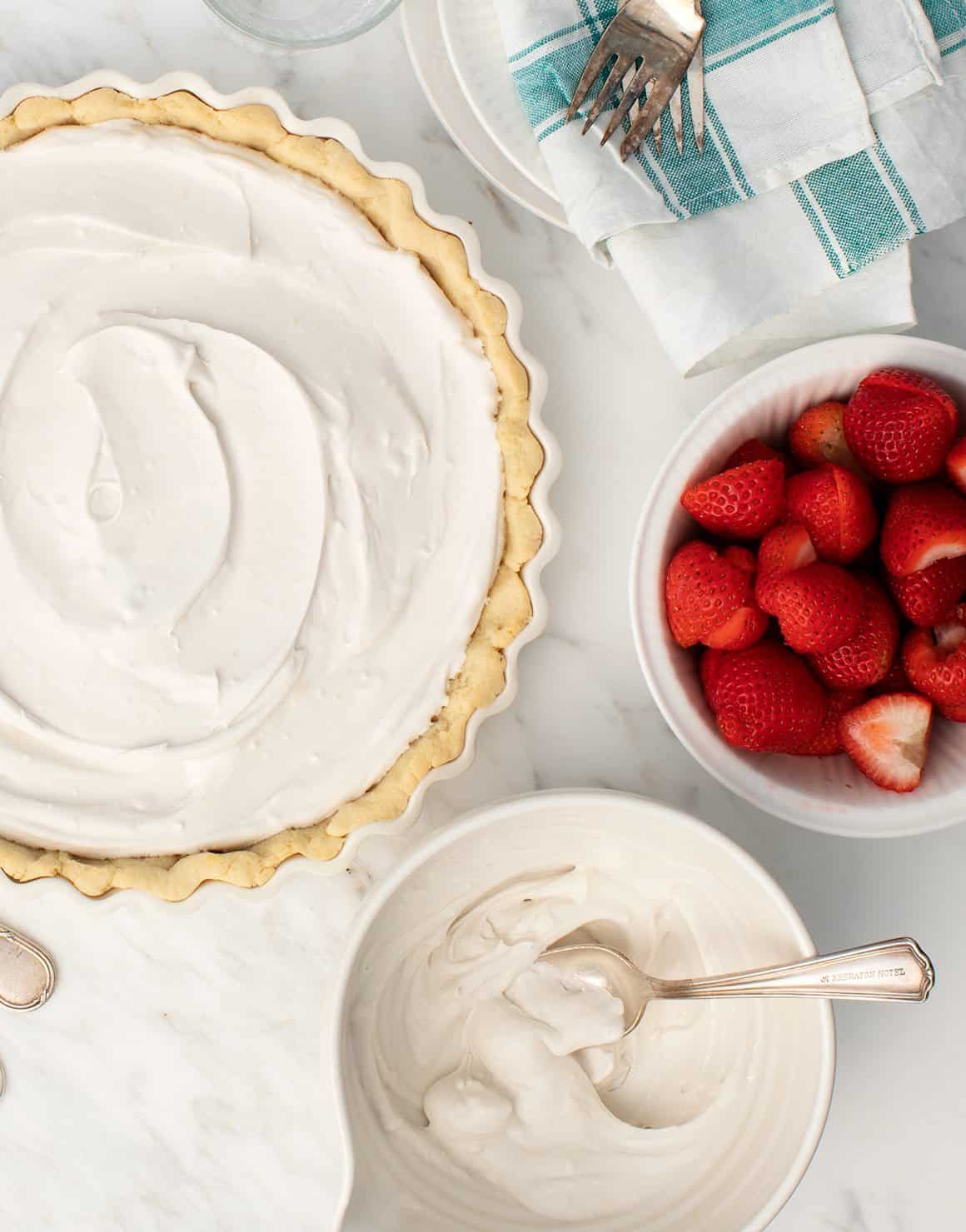 One thing that I love in this book is that their coconut cream recipe comes with many flavor variations, one of which is lemon and lavender. I skipped the lavender, but I added lemon zest (and a bit of lemon juice) to my coconut cream because I love lemons and strawberries together!
I know so many of you will absolutely love this book – there are SO many amazing allergen-free recipes (many are vegan as well). There are cakes, cookies, bars, pies, muffins, quick breads, pop tarts… each recipe is more decadent than the next, yet they all have short ingredient lists and simple instructions. A great gift for Mother's Day!
Read more at: https://www.loveandlemons.com/strawberry-coconut-cream-tart/
Entrepreneur. Travelaholic. Troublemaker. Tv lover. Evil food fan. Web scholar. Friend of animals everywhere.